My kitty, Chip, loves this couch, and there is a perfect little place he could roost that I am going to set up for him. It will have buckwheat hull pillow filling and sit right up here: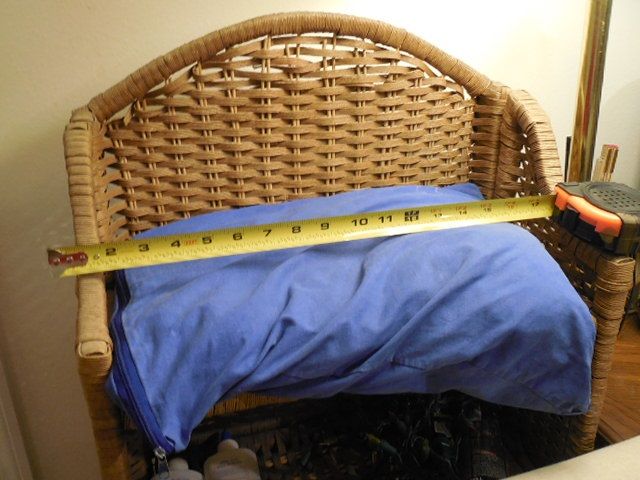 So hopefully the cat will love it. Time will tell. This is a 10" W x 15" L two piece pillow that I want to make a case for. I will be doing a zipper on it. It will be a great first time out in 3 decades for sewing a zipper. I made one gray denim skirt in my second senior year at Dunedin High. SO it truly IS 3 decades since I did one successfully.
The next pillow project is different in that it will have a zipper as well as a gusset. It's a totally different situation on it so I'll tackle it differently. Here's some sketched out pics of my mind's eye's vision. I want to use that leopard print remnant and the blue denim that I have so much of. I think they will compliment one another. This one is 20" L x 8" H x 16" W:
I'll be sure to post photos when I get these two done. But they won't be too difficult I'm sure. Not with my great sewing partner. Thanks for reading and have a great day.