I figure part of being ready to sew when the moment presents itself to make something, finishing a project by giving it time and effort to create beautiful things. Part of sewing, a huge part is preparation. And then materials. I've been collecting various fabrics over the few years I've been actively sewing again. My son and I got a machine, a 201-2 it's a beastly machine. Beefy and strong lines to it. He loved it on sight and when we saw they only wanted $30 I didn't even bat an eye.
When you see something in your mind's eye, you need the tools to make it happen. A sewing machine is one important one, presser feet are others. Some are made for specific jobs in sewing and they can make sewing much easier when using the proper tools. Needles designed for tasks or fabric weights, those are part of the machine that educating yourself on will only serve to improve your odds of creating successful things to share with people and for yourself.
Then you need scissors, and patterns. Because I like to quilt, I needed the self-healing measuring cutting mat for my sewing studio. I have a rotary cutter too, and rulers, but I use spring loaded scissors from Fiskars to cut out hats and other projects. So I used them today to cut out four hats for our project box. You can see a red denim news boy hat & a autism rainbow jigsaw puzzle skull cap. These are what we had left in the project box after pulling out the red vinyl hat I never thought I'd work up the courage to make.
Part of sewing is also learning how to lay out the pattern pieces according to the design's orientation and to get maximum use from your purchased yardage. Rule of thumb always buy 2 yards more then you think you will need. That's how I have any of this leopard flannel left, the extra yardage I added in when I bought for my Around the World leopard style quilt.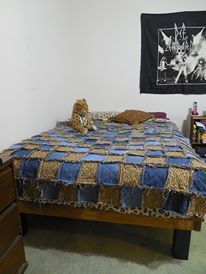 I think I like the fact that math is put to practical use here in sewing. This was my second quilt, my first was for my son, a HEAVY little quilt that I love as much as he does.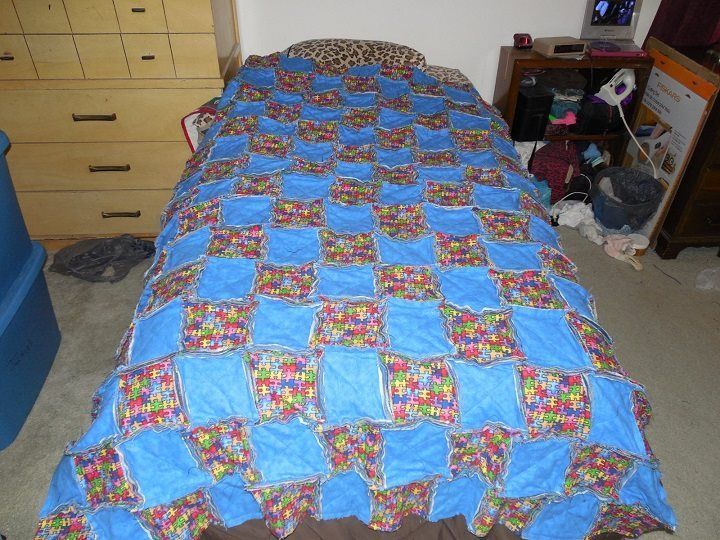 You can see here I got the hats all coordinated, I'll be sure to post photos as John and I sew these up. But I worked hard this afternoon wrangling fabric in order to create these ready to sew projects. John is great when I am cutting out quilts, but it's harder for him because of all the fabric manipulation I have to do to angle the way I am to get around the panels of the news boy hat pattern, or the brims, etc.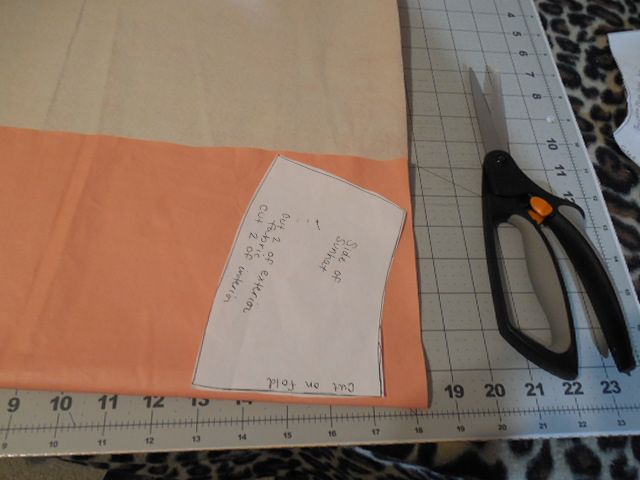 A full project bag gives us variety and smaller, easier to finish in a day projects to get us sewing sooner. I still have work on my quilt to do, but all in good time. Thank you for sharing in what's going in our sewing studio at Sight Unsewn.