Today was washing day. I wanted to film it a bit but didn't want to fool with a tripod, so I have some stills showing our manner of manual fabric washing. We use a little laundry soap, water, and a lot of arm and hand action. They are neatly folded, all but the bull denim, that one is in the dryer now. I Didn't want to get black fibers all over my gray and camel colored flannels. Hope you like a look into how one pair of sewing relatives do in order to process fabric to prepare to sit in front of the sewing machine to work it as a team. My son is wonderful to sew with.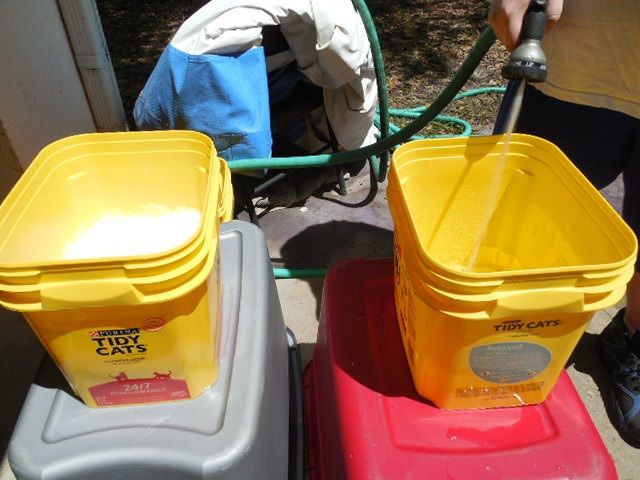 This is what our unruly pile looked like this time. I think photographing this was easier for John & I today. I hope everyone gets a kick out of seeing the way that we make it fit a wheelchair height for me to be able to be active. and be the agitating force to accomplish the removal of stiffeners and other starches that only help make fabric manageable. And as crazy as it sounds, you do want to pre-wash first. It makes a big difference. Once it's been wrangled free of chemicals I can add my own and my intent with design. Hope everyone is having a great middle of the week. Looking forward to getting some actual sewing done maybe tomorrow if real life could just slow down enough we could schedule a 3 hour session in my little sewing studio.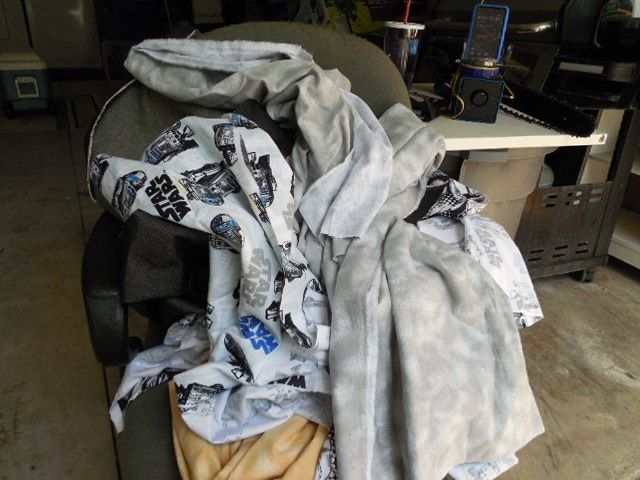 I'll edit in the photo I'll take of it all resting in its spot until called upon. I am really enjoying the filling of project box. Have to see how the micro-suede sews before I cut the purple. I always play it safe. Have a great evening!